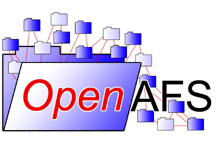 AFS & Kerberos
Best Practices Workshop 2007

An Introduction to Kerberos and it's Best Practices
Speakers: Jeff Altman, Secure Endpoints

Tutorials take place in Building 48 (Research and Office Building) Redwood Rooms A-D at SLAC.

May 8, 2007 from 9am to 5pm

With its adoption by diverse vendors such as Microsoft, Sun, and Apple, Kerberos has become the de-facto standard for enterprise authentication.

Sadly, the documentation for Kerberos has never been its strong point. Many administrators find the lack of "big picture" documentation a hinderance to the use of Kerberos, and how it interacts with AFS has always been an endless source of confusion.

The goal of this tutorial is to de-mystify Kerberos, and explain its role within AFS. While this will not be a hands-on tutorial, participants are encouraged to ask specific questions related to issues they have with Kerberos at their site. Topics will include:
A basic introduction to the Kerberos protocol.
Site requirements for using Kerberos.
Understanding the whole encryption type negotiation mess.
Basic Kerberos administrative operations (Heimdal and MIT will be covered)
Kerberos's interactions with AFS.
The differences between the Kerberos supplied with AFS and "third-party" Kerberos implementations, and migration paths.
Cross-realm authentication, and how it operates with AFS.
What "aklog" is, and the role it plays in the authentication process.
Strategies for making Kerberos authentication as seamless as possible at your site.
Participants who ask questions about gsslog will be pelted with overripe fruit.
The day will be 4 90 minute sessions with breaks in the morning and afternoon, plus a mid-day break for lunch [on your own].